CUMBERLAND — Daphne Magee was a healthy baby and showed no signs that anything was wrong until she was roughly 5 months old and started to miss milestones.
For six agonizing months, her parents consulted various medical experts in search of a reason and help for their daughter's developmental delays.
After visits with specialists including therapists, neurologists and a gastroenterologist, bloodwork confirmed Daphne had a mitochondrial dysfunction, but genetic testing would be needed to determine the type.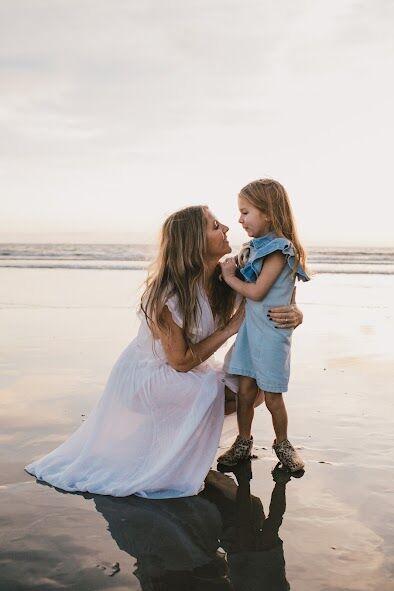 At a year old, Daphne was diagnosed with a terminal neurodegenerative brain disease, and her parents were told to go home and enjoy their time with her.
"There is no cure," Daphne's mom, Cumberland native Desiree Magee, said as her voice trembled with emotion. "It is the worst possible experience in my life."
Mitochondrial diseases
The Centers for Disease Control and Prevention website states "mitochondria are tiny parts of almost every cell in your body … like the power house of the cells. They turn sugar and oxygen into energy that the cells need to work."
But in mitochondrial diseases, which are caused by genetic mutations, that energy isn't produced, so the cells do not work correctly.
According to the Mitochondrial Medicine Center at Kennedy Krieger Institute, "mitochondrial disorders can be very difficult to diagnose because these diseases affect so many different organs in the body."
Symptoms can vary widely among patients, often resulting in an incorrect or delayed diagnosis, and there is no single test to identify a mitochondrial disease.
"Every 30 minutes, a child is born who will develop a mitochondrial disorder by age 10," according to Children's Hospital of Philadelphia. "Overall, approximately 1 in every 4,300 individuals in the United States has a mitochondrial disease."
While mitochondrial disease is common, Daphne has an ultra-rare form of it.
"Leukoencephalopathy with thalamus and brainstem involvement with high lactate from EARS2," Magee said and added that when Daphne was diagnosed in 2016 she was one of 18 people in the world with the condition.
There is no proven cure for mitochondrial disorders, but individualized therapies can help manage symptoms and improve quality of life for people with the disease.
'Living life'
Magee, a 2000 Bishop Walsh School graduate and daughter of Dr. Howard Strauss and his wife Lisa, started a nonprofit in 2017 called Daphne's Lamp to fund necessities including vitamins and mobility devices for people affected by mitochondrial disease.
In 2021, Magee and Ashley Rowland, whose 4-year-old daughter Aubrie is also affected by the ARS gene family, founded CureARS.
The mission of the nonprofit is "to spread awareness, connect and provide support to affected families and fund research for the ultra-rare mitochondrial ARS genes in order to pave the way to suitable treatment options and ultimately a cure," according to CureARS.org .
More funding for research, as well as patients, are needed to adequately understand each gene.
Today, Magee works full-time as a senior contract administrator for Framatome, Inc.
She also serves organizations including as an ambassador for the United Mitochondrial Disease Foundation.
Magee and her husband Richard Magee — an Altoona, Pennsylvania, native, live in Lake Forest, California, with Daphne and her sister Adelaide, 14.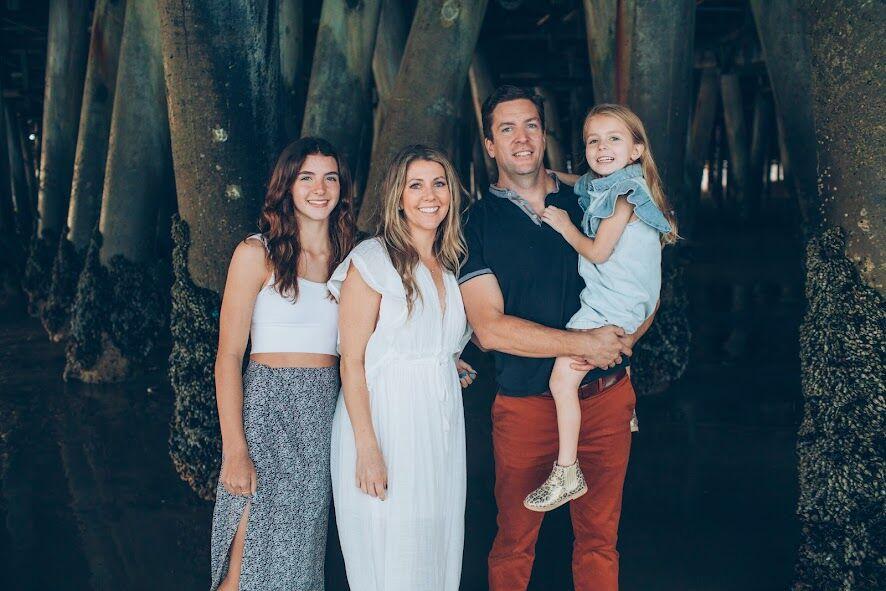 "After years of therapy Daphne is able to walk, not like her peers (and) talk at a level of a toddler, but finds the utmost joy out of living life," Magee said.
To help
Desiree Magee and Rowland will host the first Cure ARS Gold Classic Sept. 30 at the Cumberland Country Club.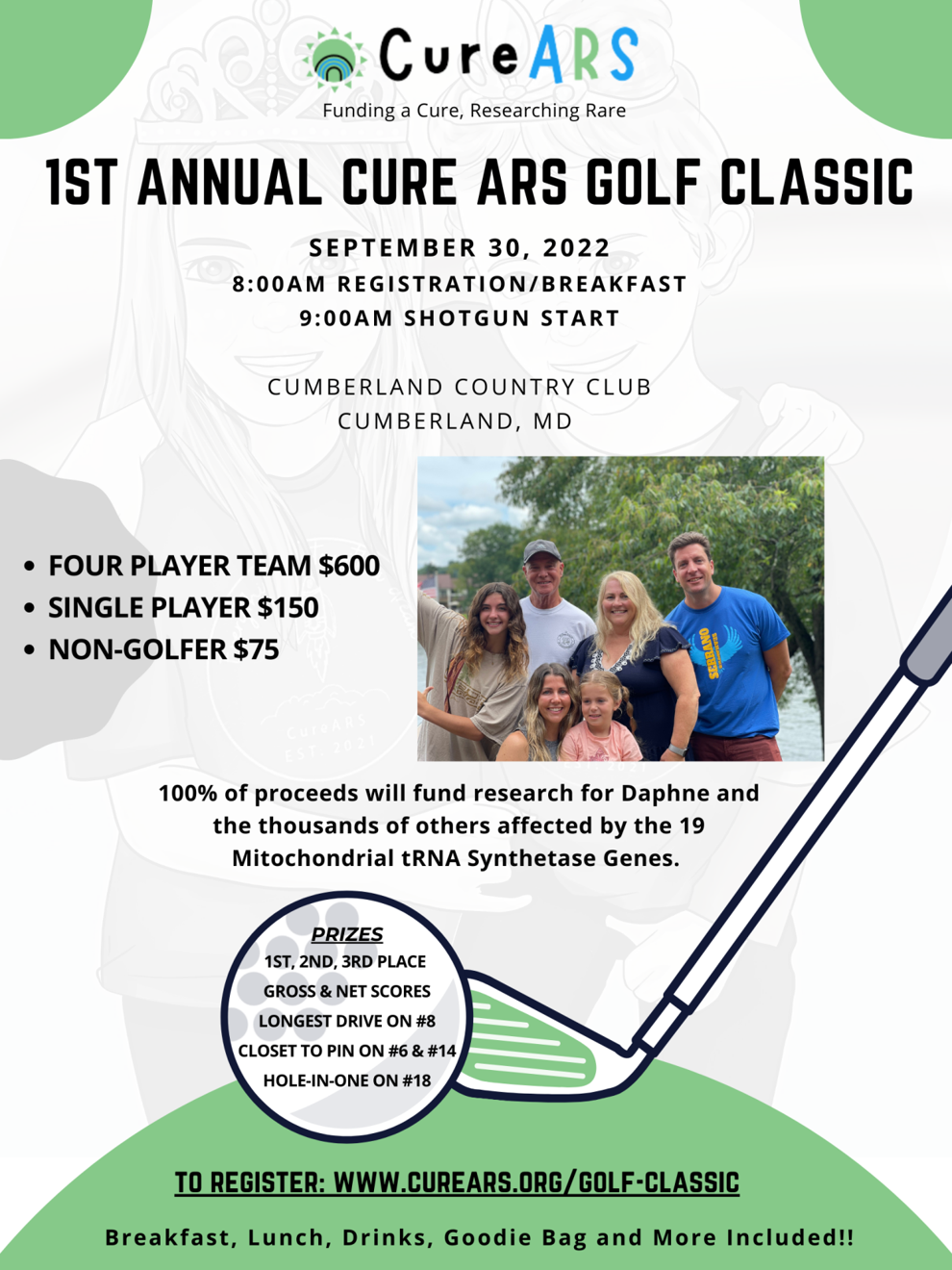 All proceeds of the family-friendly event will fund drug screening research for Daphne and the thousands of others affected by the 19 mitochondrial aminoacyl tRNA synthetase genes.
"This research will help slow the progression of her disease so she can live the best life possible while waiting for a cure," according to the event website.
To learn more about CureARS and register for the golf tournament visit https://www.curears.org/golf-classic.
Donations can also be made online at www.curears.org/donate or mailed to: CureARS, c/o Desiree Magee, 901 Moccasin Path, Cumberland, Maryland, 21502.
.